History
We have been buying and selling books since 2002, originally as Retriever Books in Dee Why. The wrecking ball finally swung in 2015, we ducked and sidled off to Mona Vale with a new identity - Shiny Owl Books. The current shop is bigger and better still selling a wide range of modern and classic second-hand books.
Contact Us
Phone 02 - 9979 - 3425 : Mobile 0434 744696
Email: [email protected]


Find Us
Google Maps   General location.
Street view  locates our little shop entrance down Bungan Lane. That's us past the tyre on the right. Like the Tardis - it's much bigger on the inside. 
And here's a guy who can't believe what he's seeing! The glorious shop entrance
If you are still struggling - give us a Call


Reserving Books
For those in the Sydney area of Sydney, books can be put aside for up to 7 days if you wish for viewing: just send us an e-mail with your name and likely visit/purchase date or call the shop  and we shall reserve the book. Of course, this service is obligation free. 
Prices
Our listed book prices are in Australian Dollars and include GST for Australian Sales. Postage and any Insurance costs are additional and are quoted prior to checkout. An invoice is generally provided on all internet sales. These can be excluded for domestic sales upon request.

Payment Methods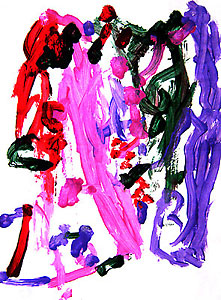 Australian Customers
- Credit Card
Visa, Mastercard & Amex via our secure servers
- Direct Deposit or Bank Transfer
(via Internet Banking or any Bendigo Bank branch)
       Bendigo Bank
       BSB 633000
       Account #123845588
       Name: Shiny Owl Books
 - Australia Post Money Order
 - Paypal 
 - Cash or EFTPOS
Customers can order books on-line and come into the shop to pay

(Non-Australian)  Customers  
- Visa, Mastercard & Amex via our secure servers
- Paypal

Returns
We will accept returns if you contact us within 7 days. If we agree to the return the book(s) must be returned well packed and arrive in the condition it left in. A full refund of the book price only will be given.
Initial postage and customer's return postage will be refunded (or prepaid by Paypal) if the book description is deemed to be materially incorrect